Learning-Management
uTab Educational
Learning Management System is becoming integral part of any educational activity. Starting from individual coaches/teachers to large school or education campus, everyone is looking for implementing modern LMS system.

Pocket Study is a Mobile first, modern LMS system which is part of uTab Education School Management System ecosystem. It's designed with considering needs of simplicity, Mobile first approach and dynamic environment to bring next level of teaching-learning experience.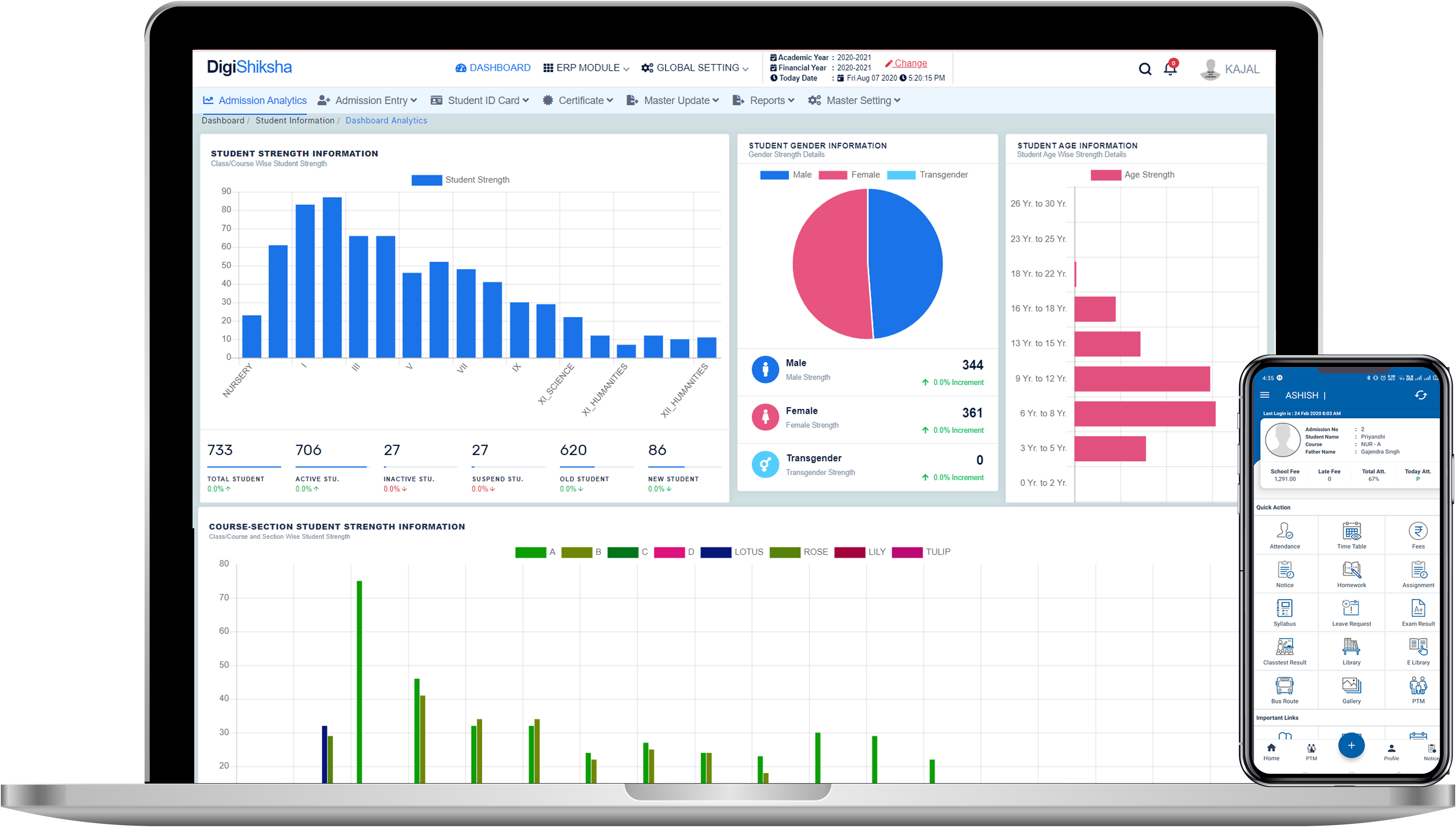 Content Sharing:-
Pocket Study provide interesting way of sharing learning content in organized lesson planning mode for convenient access from students. It has three formats of content sharing:
Audio Flashcards:-
through audio flashcards teachers can create audio lessons with reference images and short content. This is a new way of learning through Podcasting. It becomes extremely easy to create audio flashcards compared to other forms of content creation. It becomes widely helpful for subjects where listening is primary model for learning. It's being leveraged for important short audio notes which can be helpful for quick revision of concerned topic. It works like a music player. Students can continue learning through listening.
Material Sharing:-
Teachers can share learning materials and documents in an organized and effective form of digital library of learning materials. Students can explore material through effective filters to access concerned subject/topic related resources. Teachers can convert their handwritten or typed content into effective PDF documents to share with students through the platform.
Video Sharing:-
Sharing Learning Videos are very important and key part of leveraging Learning Management System for effective learning through technology platform. Pocket Study provides effective environment of sharing learning videos hosted on YouTube, Vimeo, vdoCipher or self-hosted servers. There are 100s of thousand learning videos being shared every month by teachers on the platform. Students are learning at their convenience and own speed. A library of authentic and curated learning videos becomes handy form of learning for students who missed classes or couldn't grasp the topic clearly. It becomes a place to go for revisions. Teachers are leveraging different formats of sharing learning videos which becomes interesting methods of learning for students.
Live Class:-
Conducting online live classes has become a common thing in today's time. However when an educational organization want to do it effectively with data records and analysis, having it integrated part of Learning Management System becomes crucial. Pocket Study has Zoom integration on the platform to conduct live classes. We also have our own live class environment which schools/institutes can use to conduct live classes. While using free Zoom or any other platform, conveying about class schedules and tracking records of attendees becomes difficult. It creates a lot of manual work for management to understand progress of live classes happening in the organization. Through Pocket Study it doesn't only become easy to use for teachers but it becomes effective for students/parents to access schedules of live classes and attends them effectively.
Assignments:-
Creating assignments with submission timeline and format of delivery is very much important for teachers to manage effective evaluation of assignment performance. Having it as a part of LMS system becomes extremely easy and productive. Assignment module in Pocket Study is integrated with progress report module where assignment grades can be mapped for generating monthly/quarterly/half yearly etc reports. After COVID, collecting assignment work through App is becoming widely popular across educational organizations.
Online test:-
Conducting online tests is equally important along with content sharing and live classes for effective online teaching. It's integral part of learning activities even when classroom works physically. Before COVID, a large portion of schools preferred it on physical paper. However, considering the effectiveness of online test, it's becoming widely popular for all segments of schools and private coaching. Our platform has option to create data banks of question to generate tests. It has an option to use a PDF document for sharing questions which becomes easy to create a test within 2 min.